Yesterday the new Congress was sworn in, including NY-19's own Antonio Delgado.  It was a historic day, and the first day of true oversight of the Executive Branch by the House of Representatives.
Congressman Delgado tweeted this photo to commemorate the day: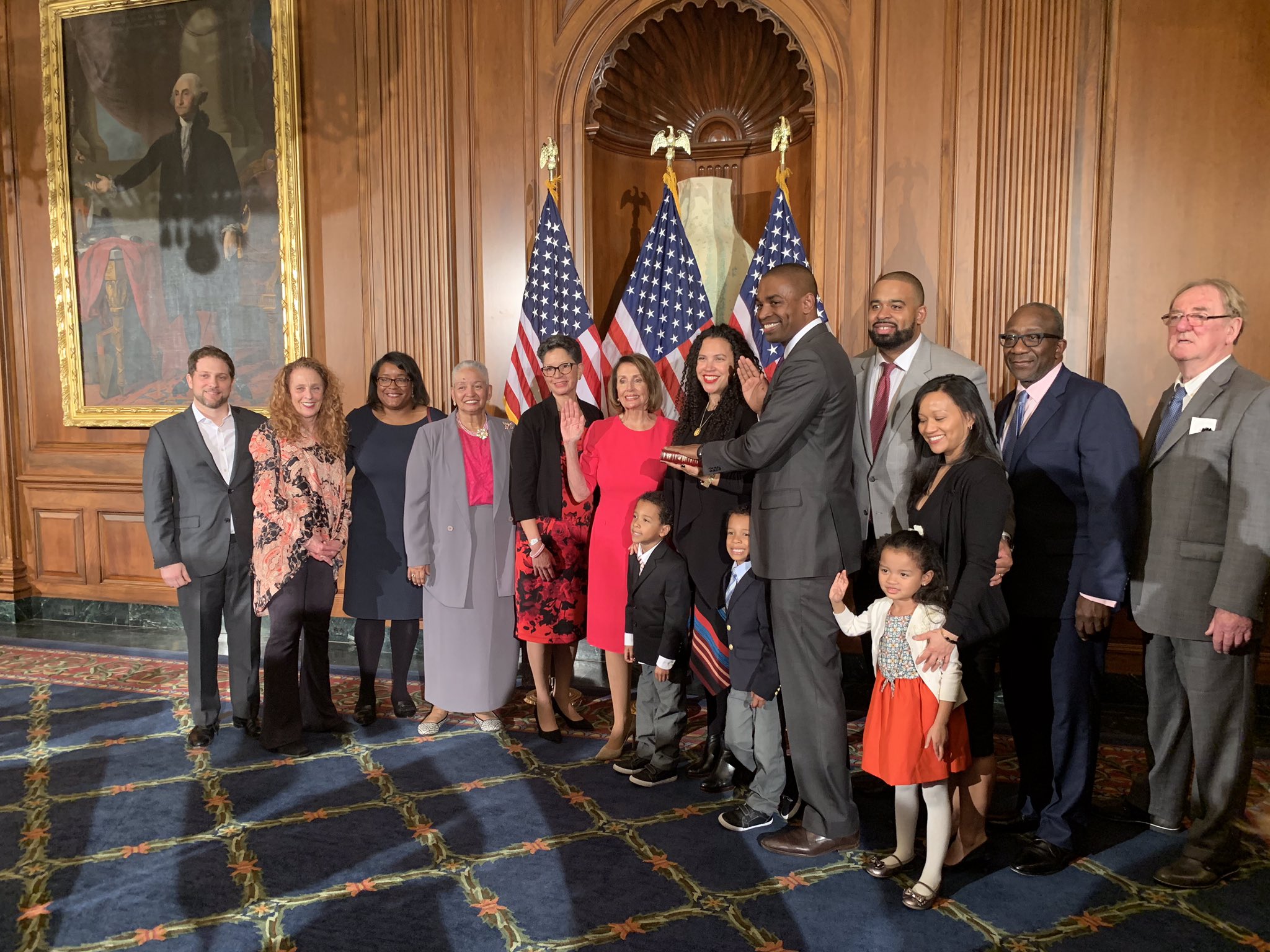 Delgado was one of the Reps who voted in favor of electing Nancy Pelosi speaker of the House, a position she now holds for the second time.
Last night the House passed bills to fund the government and end the shutdown, but the bills didn't include money for Trump's ridiculous border wall, so the Senate is not expected to vote on similar legislation.  As the days pass and the Trump Shutdown continues, Trump looks worse and worse to everyone but his small, rabid cult of followers.  How much suffering will hundreds of thousands of government employees endure?  It's hard to say.
Stay tuned, and keep resisting…