A number rumors circulated on social media yesterday.  The first was that Sarah Huckabee Sanders was tired of her job as Trump press secretary and was making plans to quit by the end of the year.  She publicly rejected these rumors, but as we've seen many times in Trumpistan, rumors denied often morph into facts confirmed.
The other rumor was that Trump lawyer Michael Cohen, having just lost his legal team, might be getting ready to cooperate with the Mueller investigation.  This rumor spawned a related rumor, that the White House was freaking out at the prospect of Cohen, who "knows where all the bodies are buried," turning states' evidence.  If the first rumor is true, it could be a devastating defection for Trump.
Of far greater immediate importance, the furor over the separation of children from undocumented families at the border continued to rage yesterday, and a number of protests are planned around the nation today, including one in Hudson, called the "Rally to Keep Families Together", which takes place at 6pm at the 7th Street Park.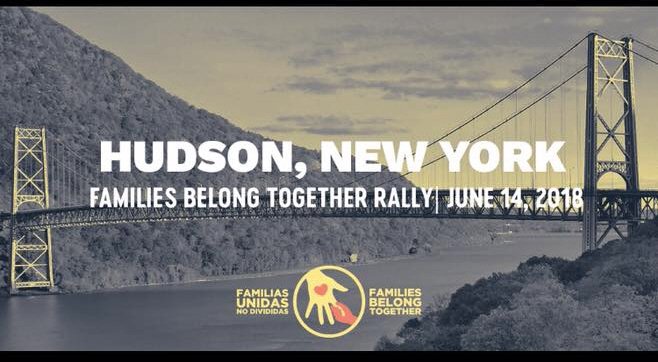 A different furor continued to rage at the EPA, where we learn almost daily another aspect of corruption committed by agency head Scott Pruitt, this time new details on the aide and donors that Pruitt used to help his wife find a job.  Even Trumpublican Fox "news" host Laura Ingraham said yesterday that Pruitt should resign.
Meanwhile Rep John Faso continues to say nothing about the storm of corruption in D.C., instead posting lightweight feel-good pieces on social media yesterday.  Of course, he has yet to sign the discharge petition to force a vote on new Net Neutrality rules.  None of the New York Trumpublicans have signed it because it would hurt billionaires and help average citizens, which is the exact opposite of what they want and now stand for.
As the NY-19 primary looms, please do what you need to do to pick your favorite candidate and make sure to carve out time in your busy schedule to vote. Let's keep working to Fire Feckless Faso…